Discover a place where nature
creates a harmonious duet with comfortable living
Rogowo occupies a unique place among the seaside towns located on the Baltic Sea. It is green, peaceful, and at the same time very diverse. The values of this location have been recognized by awarding it the Natura 2000 area status. This title is awarded to the most beautiful corners of the country that are subject to special protection. Strict regulations associated with this, mean that every human intervention must be thought out and planned so as not to destroy this area.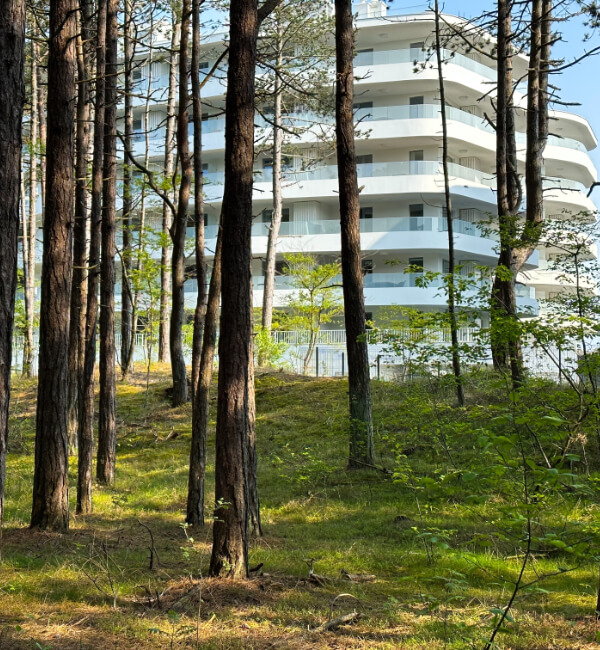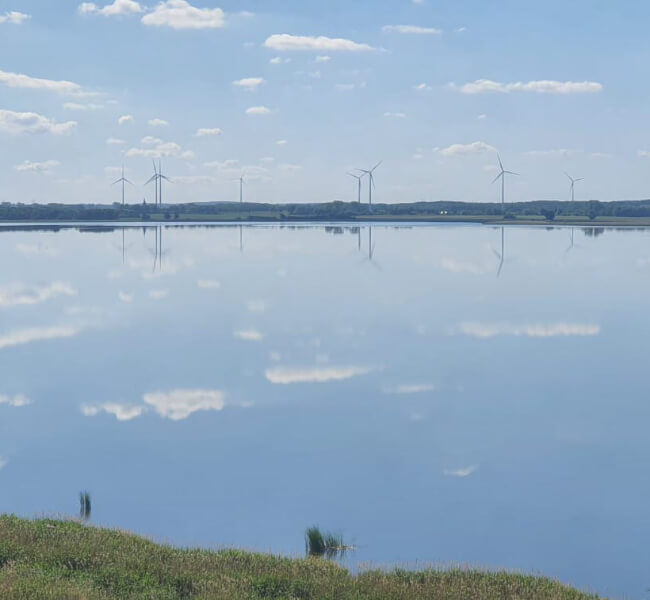 Stormy sea or calm lake surface?
You don't have to choose here
The Rogowo Pearl complex encourages active recreation. The sea coast, waves, wide beaches, and a calmer lake with a pier enable the practice of various water sports. In nearby Dźwirzyno, you can find a harbor and sailing school for children. You can start your adventure with kitesurfing, windsurfing, or even sailing here.
The nearby paths are perfect for running, cycling, and Nordic walking. A less crowded beach is a great place for morning walks or watching sunsets. Take a solitary walk, a family outing, or a walk with your furry friend. Everyone will feel good here.
A peaceful neighborhood
right next to a lively seaside resort
The advantage of the complex's location is also the proximity of larger towns that offer visitors numerous attractions. If you get bored of the rural surroundings of Rogowo, you can always go to nearby Kołobrzeg. Equally charming Ustronie Morskie is a little further away. You will have a great starting point and spend your time in a diverse way. Depending on your mood, you can decide what you feel like doing.
By planning to rent out your apartment, you can easily find guests for the whole season. We will support you in this venture, taking care of the entire infrastructure and your property. You can be sure that the investment will bring you the expected profit.
Earn on an attractively located seaside apartment or use the potential of such a solution yourself. This place will provide you with many possibilities.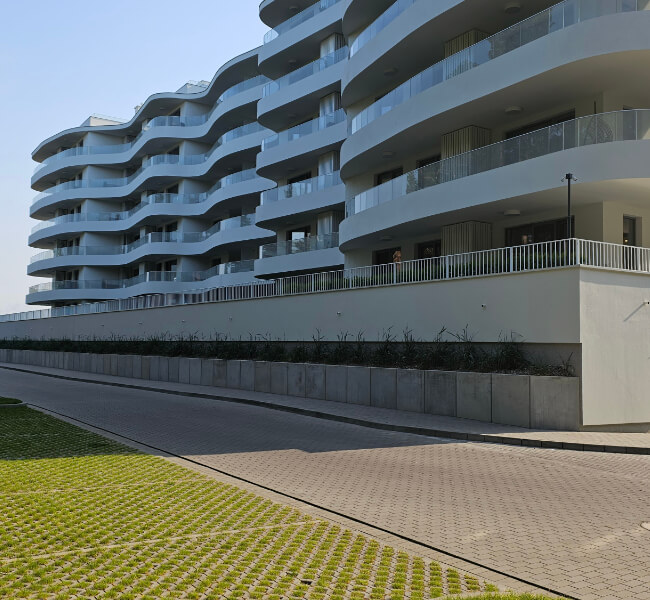 Schedule a call
Become a part of Rogowo Pearl and reserve one of the apartments today!